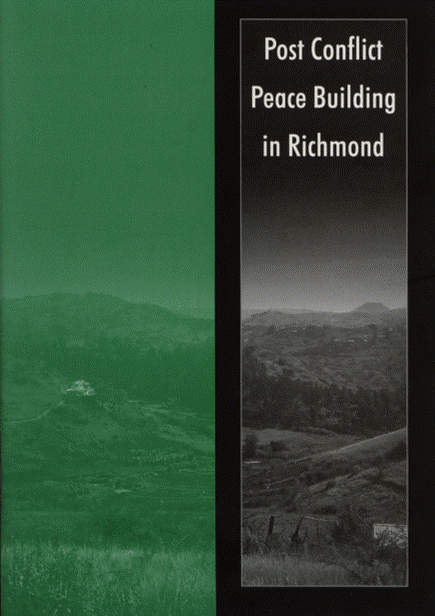 Summary
Since 1990 when IPT began its peace building initiatives in KwaZulu-Natal, Richmond has been the focus of much of the conflict. By 2002, when IPT started to work on post conflict peace building in Richmond, the general perception was that some semblance of peace had returned.
However, there was dissatisfaction with the pace of development and the distribution of resources which some regarded as having the potential to disrupt the fragile peace. In addition, the people of Richmond said that it is a challenge to create a peaceful environment and to shift the mentality from one confrontation to co-operation.
Speaking in Richmond on Human Rights Day in March 2003, Deputy President Jacob Zuma stated: "The Richmond conflict has left many visible and invisible wounds and traumatised many families. It has distorted the family institution, and has left behind widows, widowers and orphans, while many young people are languishing in jail for serious crimes. The huge task of post-war reconstruction needs to be tackled vigorously. The reconstruction will succeed if all key players and communities participate in development."
For these reasons, IPT embarked on a project to train people from the Richmond community in mediation. This report documents the first phase of the project, which was funded by The Joseph Rowntree Charitable Trust.
For further information regarding this research contact Glenda.
Click here for the Post Conflict Peace Building in Richmond PDF